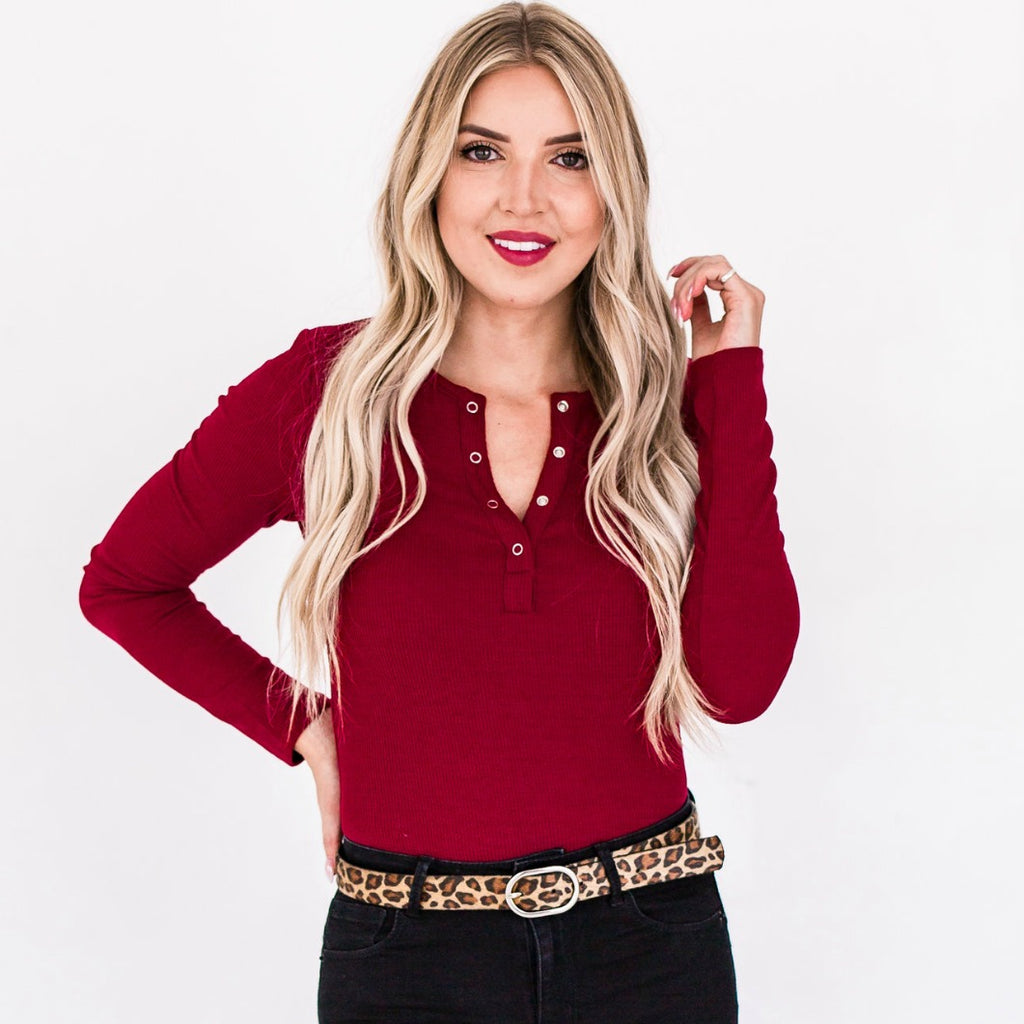 Henley Long Sleeve Bodysuit
Henley Long Sleeve Bodysuit
$ 15.99
Our long sleeve bodysuit is a Henley snap top front style and has ribbing throughout the suit for texture and style.
Snaps up the front add a great look to a long sleeve top and the sleek design makes it easy to wear under your favorite bottom.
Snap at bottom and is thong style. 
SIZING:
Small: 0-4
Medium: 5-8
Large: 9-11