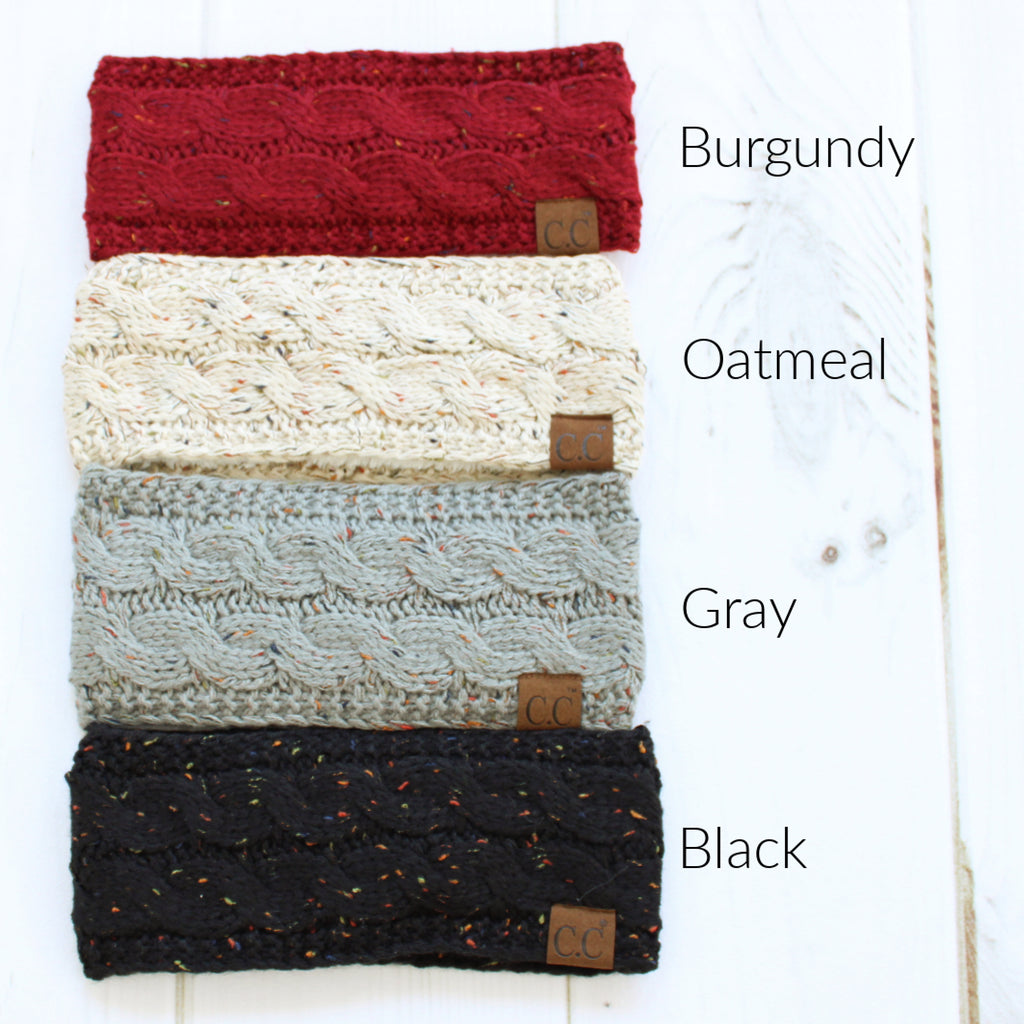 CC Brand Reversible Head Wraps | Confetti Headband
CC Knit Headwrap
$ 9.99
These CC Brand Marled Knit Head Wraps are a perfect solution to keep your ears and head warm.
Reversible with soft fur lining gives your head wrap 2 different looks and ways to wear. 
Marled (specked) knit with braid design.
CC tag on front and inside. 
Fits most from Pre-Teen to Adult
Great gift!!!