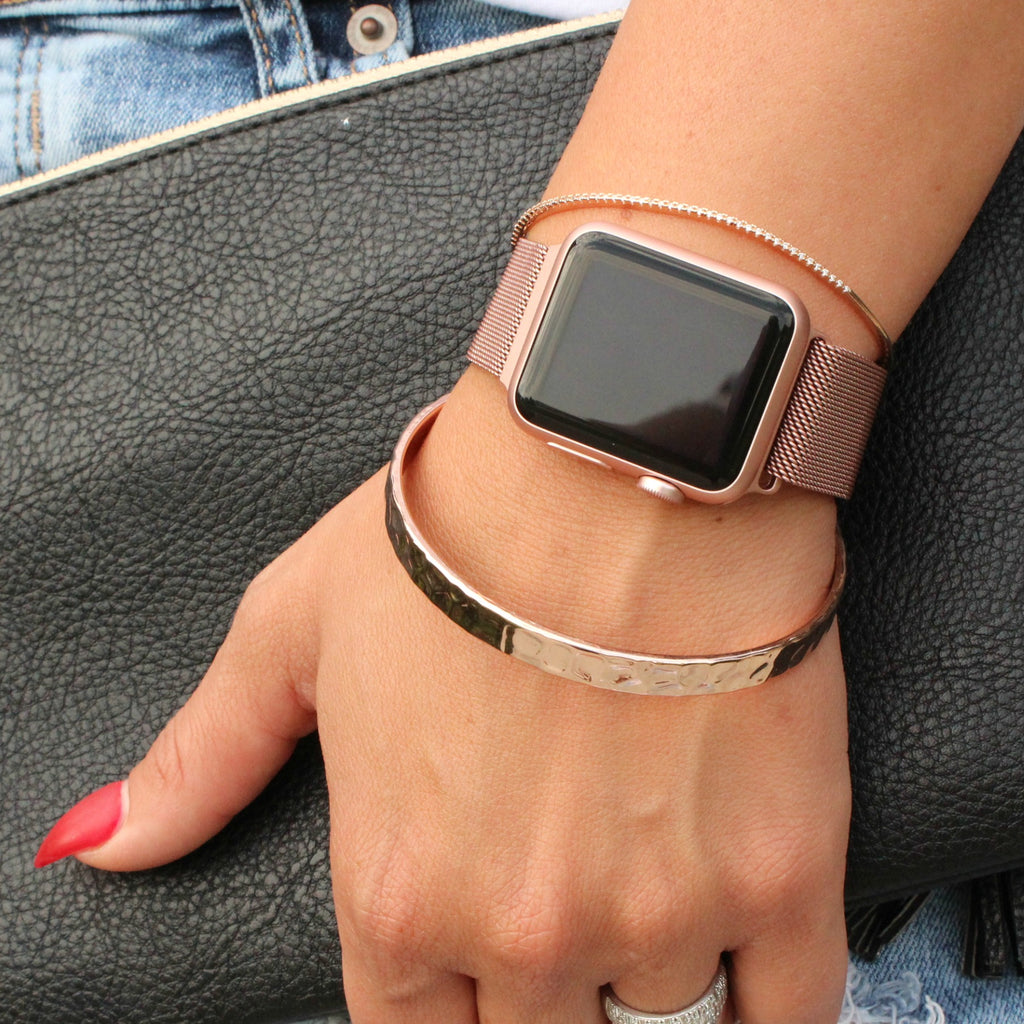 Stainless Steel Band for Apple Watch
Stainless Steel Band for Apple Watch
$ 14.99 $ 29.99
Dress up your Apple Watch with a Stainless Steel Band!
Sometimes your silicone band won't work when you need a more sophisticated look and this Stainless Steel Band will dress up your watch and look more like jewelry!
Details:
* Choose from 38mm or 42mm size bands to fit your watch
* Ends slide and click in just like the original bands
* Magnetic clasp allows you to size your band easily and has a strong hold 
* Fits wrists 5.5" to 9.5"
Choose from: Rose Gold, Gold, Silver, Black or Pink Gold