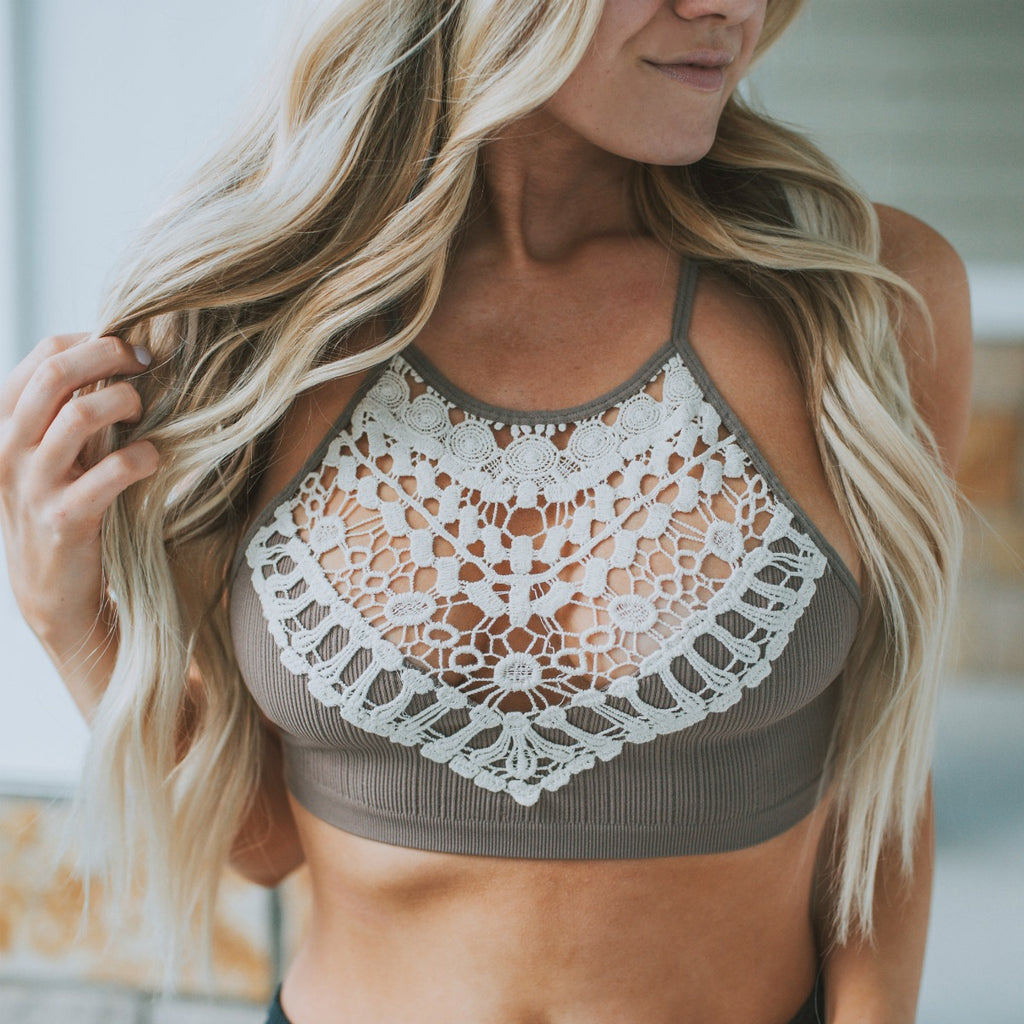 Kendall Crochet Lace Bralette | Crochet Bralette
Kendall Crochet Lace Bralette | Crochet Bralette
$ 15.00
Our Kendall Crochet Lace Bralette has a natural comfortable stretch and a beautiful crochet lace overlay. 
This bra has a criss-cross back, high neckline and spaghetti strap.
This bra is not only flattering, it's also functional! Layer this look under all your v-neck tops, dresses and tunics!
Sizing:
XS/Small: 32B, 34A, 34B
Medium/Large: 34B, 34C, 36A, 36B
XL: 34D, 36C, 36D
We recommend hand washing cold and hang drying.