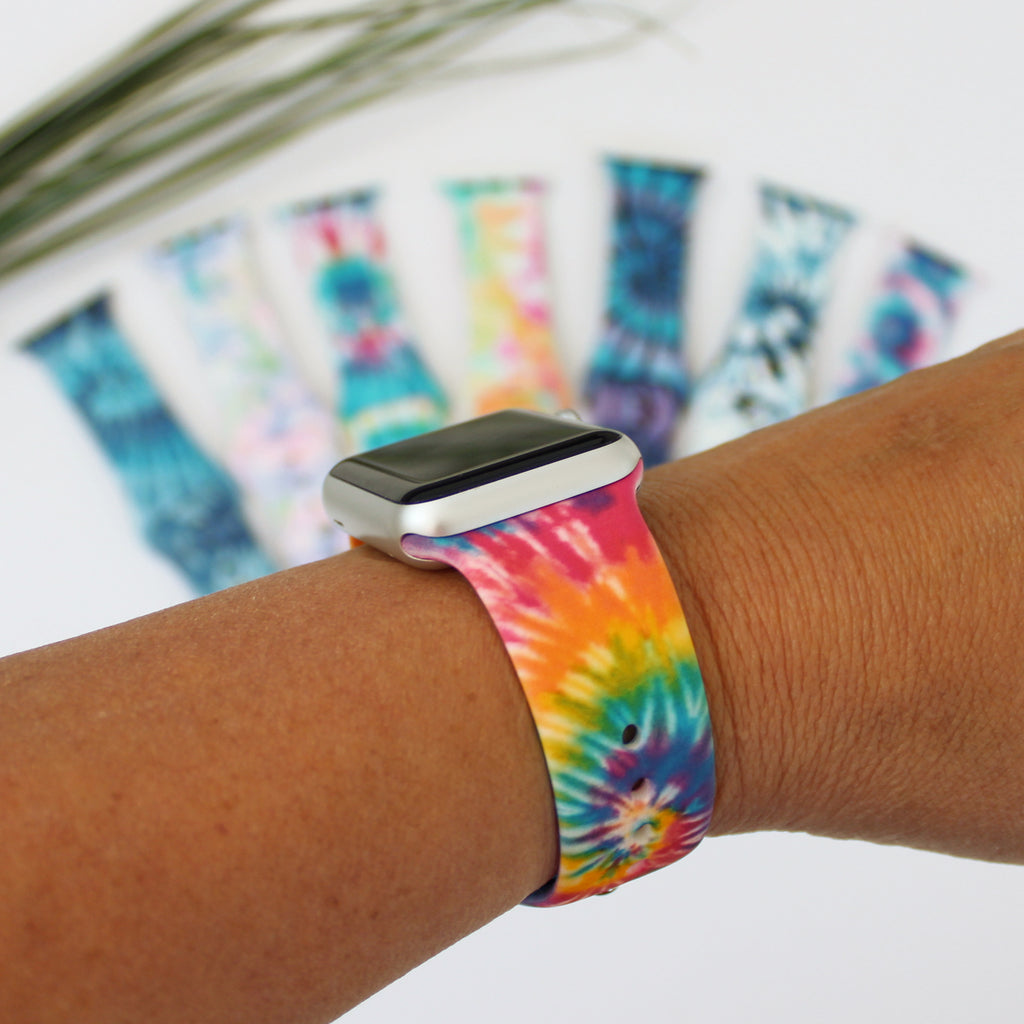 Tie Dye Apple Watch Bands
Tie Dye Apple Watch Bands
$ 12.99
Our Apple Watch replacement bands are a soft silicone much like the original bands.

Button clasp with adjustable sizing and easy insert into your watch face. 
Gorgeous tie-dye prints to give your watch a fun and playful look. 
SIZING:
Small/Medium: Fits wrists 5.5"-7.5
Large/XL: Fits wrists  6.5-8.5"
*These are Sweet Lemon watch bands and are not trademarked by Apple Inc.