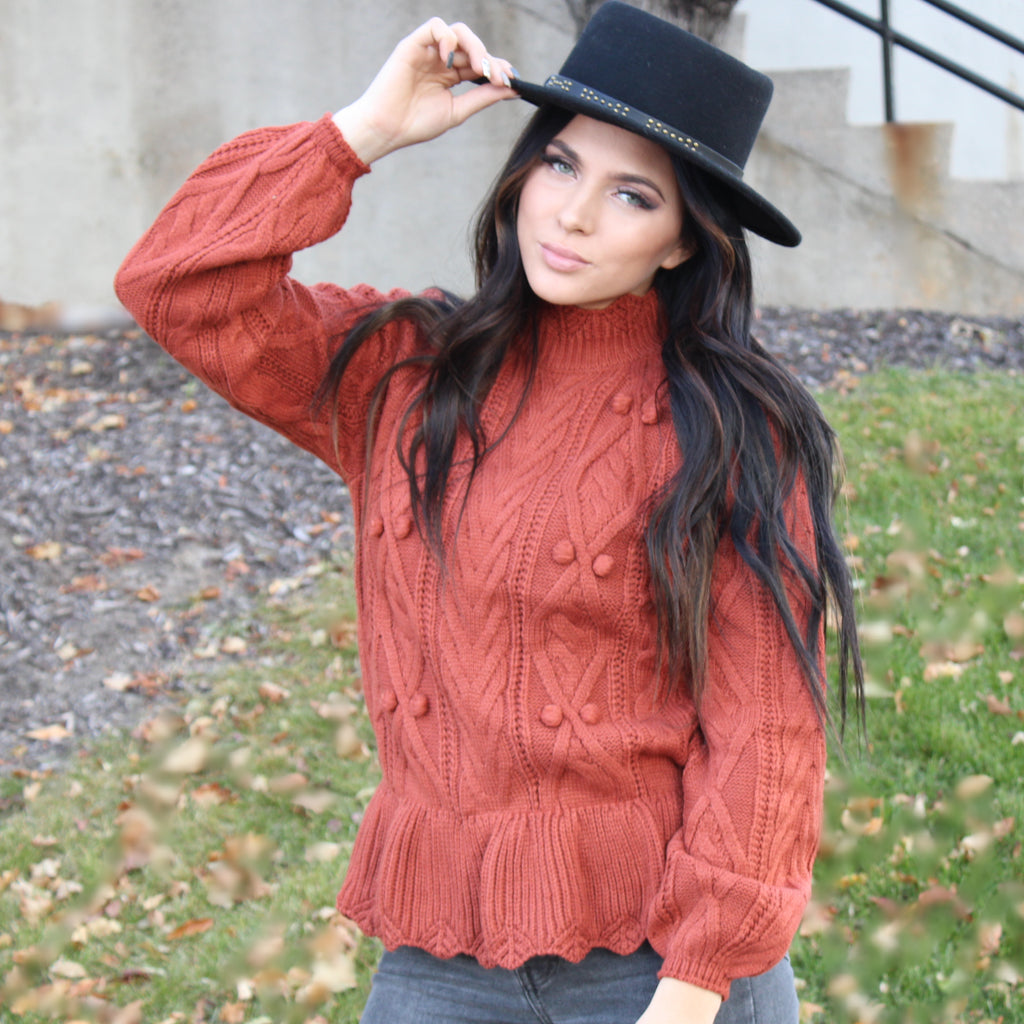 Parker Cable Knit Peplum Sweater
Parker Cable Knit Peplum Sweater
$ 39.99 $ 59.99
The Parker Cable Knit Peplum Sweater will be your favorite cozy and beautiful piece this winter. 
Scalloped neckline with gorgeous knit design throughout Sweater.
Slight bubble sleeve and ruffle peplum bottom. 
Back of neckline has a small keyhole and button closure. 
Dress up or down with your favorite bottoms and heels, booties, or flats. 
Add a cute clutch or hat for different looks.