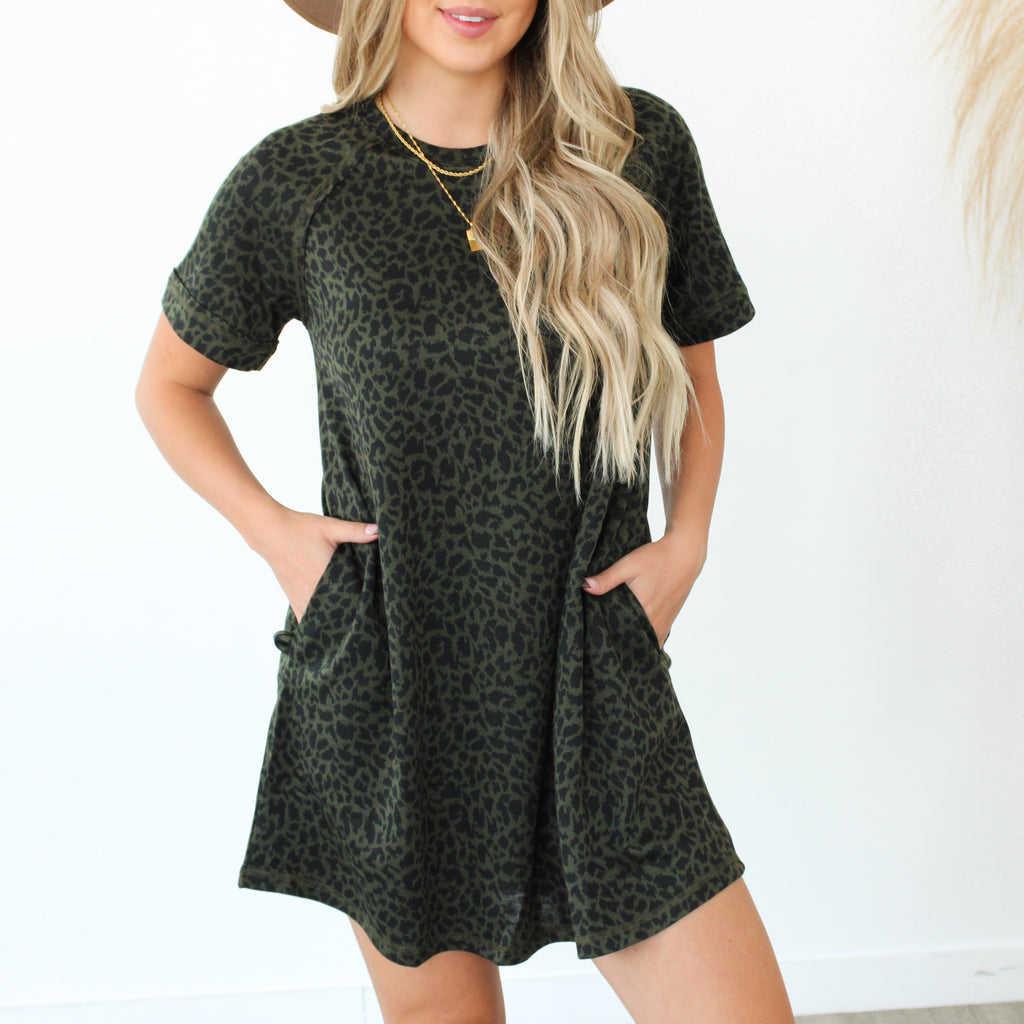 Leopard Pocket Dress
Leopard Pocket Dress
$ 29.99
A favorite colors and print this fall!
Our Leopard Pocket Dress is versatile and can be dressed up with heeled booties or dress shoes or worn as a casual outfit with athletic shoes or a flat. 
Tie a sweater or sweatshirt around the waist, throw a popular sweater vest over the top or wear as a plain midi. 
Dress has stretch to it and comfortable and relaxed. 
Length:
Small: 33"
Medium: 34"
Large: 35"