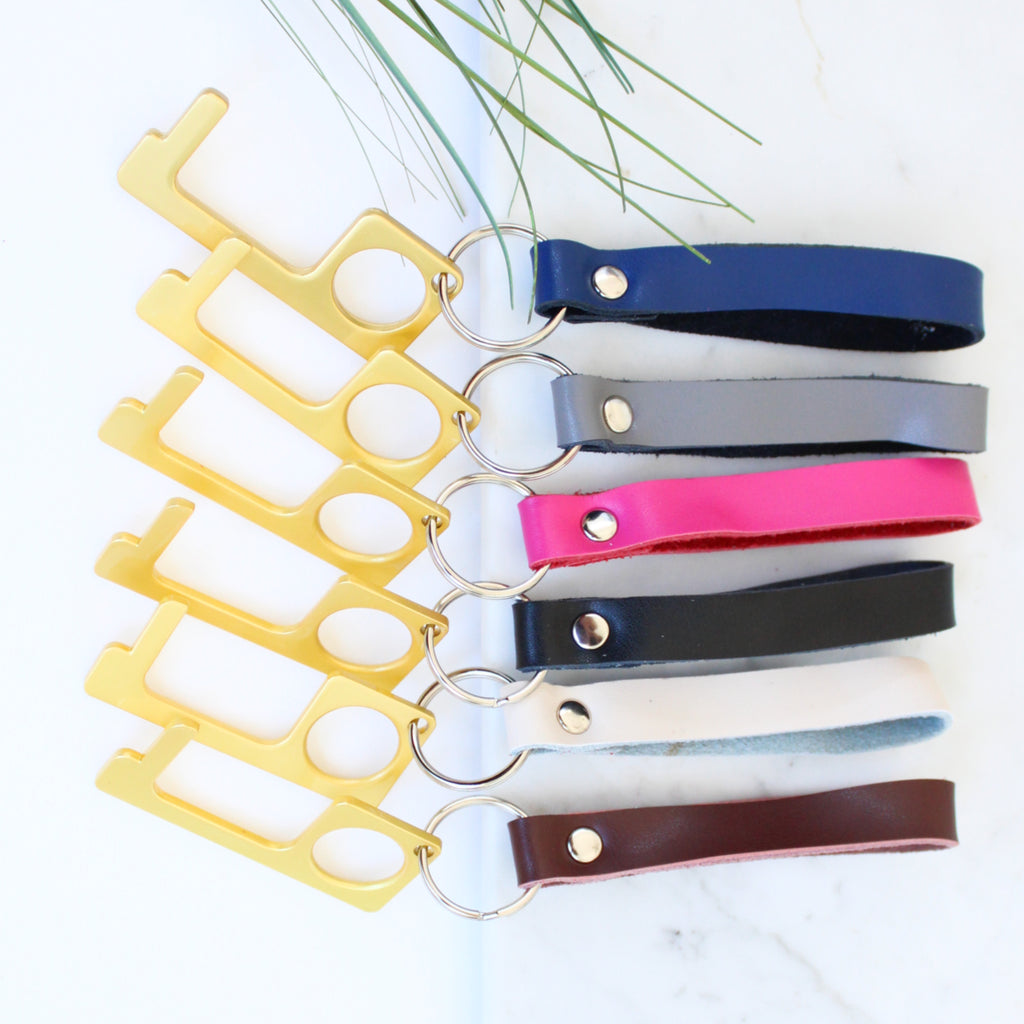 Leather Keyfob No Contact Door Opener & Keypad Press
Leather Keyfob No Contact Door Opener & Keypad Press
$ 3.99
Genuine Leather Keyfob for your keyring that includes a stainless steel no contact door opener/keypad tool. 
Choose from 6 colors of leather straps on your keyring. 
Very strong heavy duty stainless steel tool to help open doors and push keypad buttons without physically touching surfaces and handles. 
Perfect keyring for him or her and a great gift for everyone you love!