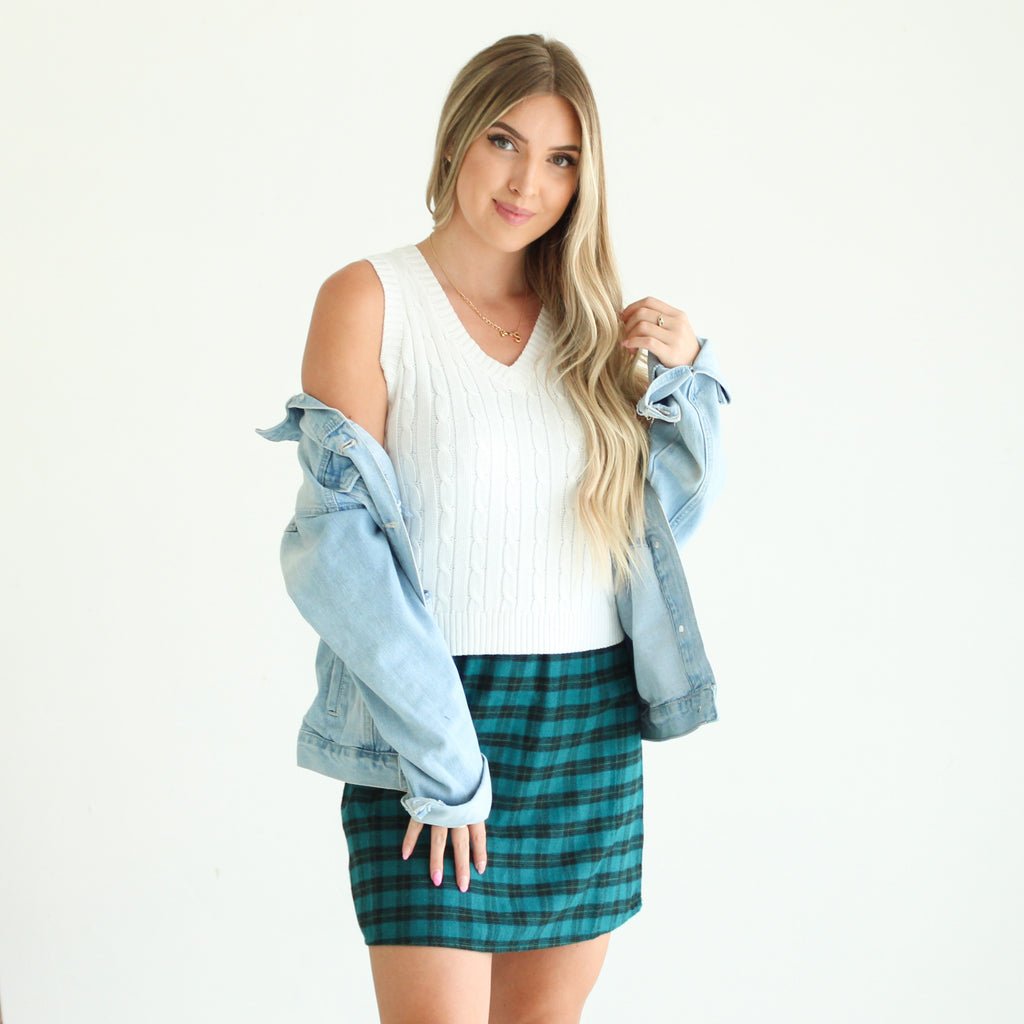 Cable Knit Sweater Vest
Cable Knit Sweater Vest
$ 26.99
Trending this season is the sweater vest!
This Cable Knit Sweater Vest is a solid color which makes it easy to pair with tees, long sleeve tops, or to wear alone.
Wear your favorite printed top underneath or a solid mock neck tee or bodysuit. Perfect with skirts and pants alike. 
100% Polyester