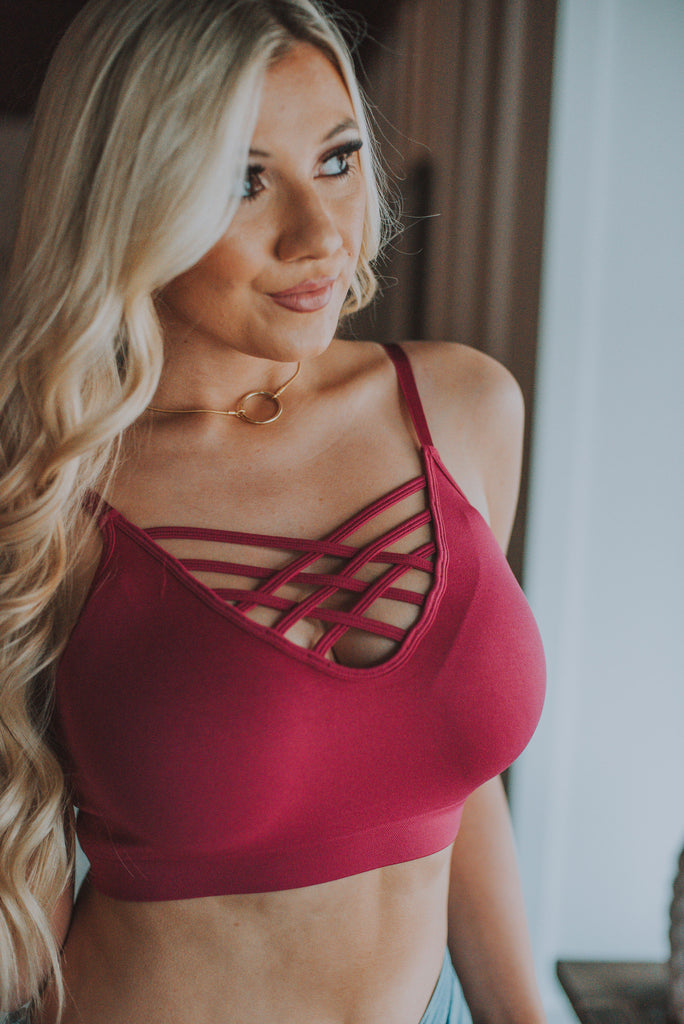 Strappy Criss Cross Bralette Plus Size | 1X 2X 3X Plus Bralette
Strappy Criss Cross Bralette Plus Size | 1X 2X 3X Plus Bralette
Sold Out
Strappy bralettes are a hot and trending look to wear under virtually any top to add detail.
Comfortable stretchy fabric with adjustable bra straps, no lining. Pullover style, no bumpy clips in back.
Pair with a lower cut sweater or button down top or just wear for a little support and comfort under any top.
These are NOT padded. 
Great SLEEP bra too!
SIZING:
1X/2X: 36D, 36E, 38A/B, 38C
2X/3X: 38D, 40A/B, 40C